Wedding Transportation
Wedding Party Bus Rentals & Limousine Services
Epic Party Bus Wedding Transportation Services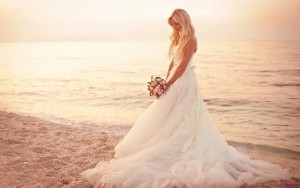 A wedding party bus can be a much better choice for transportation vs. a traditional limousine. Planning a wedding can be an overwhelming process with many details that cannot be overlooked. Trust our professional staff to help you choose the right vehicle for your needs. We recommend renting a mini-coach or limo bus with full standing height head room. Limousines are nice, but they can be difficult to get in and out of and its often difficult entering, exiting, or getting to rear seats…especially in wedding attire. An Epic Party Bus is a great choice for your Wedding Transportation!
We offer luxury shuttle service for all your wedding guests
Why Settle for Less On Your Big Day? Your Wedding Should Be Epic and Your Transportation Easy.
You could settle for an older limousine or party bus for your wedding, but we really don't see any reason to. Older limousines and vehicles just aren't as good. They don't have the technology, pristine interiors, or reliability.
Epic Party Bus Michigan has an all modern fleet, our 18 passenger epic mini-coach buses are brand new (2015) . We take very good care of our fleet to make sure that when you enter, it seems like you're the first one to ever ride in it. Our 30 passenger epic limo buses have all the luxuries & amenities to make your wedding travel Epic.
Many limo bus or party bus rental "companies" are actually just middlemen or brokers. They take your order, call their suppliers, and tell them to send a vehicle. This means they have no idea what condition the vehicle will be delivered in, not to mention you're paying extra for that broker to book the service. Are you willing to risk any surprises on your wedding day?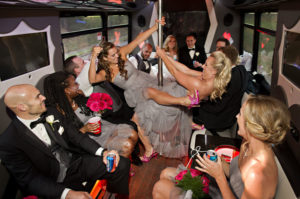 Because we own all of our vehicles, we're able to ensure that they're immaculate from head to toe for every single client. We perform
a complete inspection on them every time they come in and again before they go out to make sure that they're mechanically sound. You get the best possible ride, period. Don't take a risk on your wedding day, book an Epic Party Bus and rest assured that we've got you covered for all your wedding transportation needs.
Don't wait to book with us as we fill up fast in Spring, Summer, and Fall.
Wedding Transportation Packages
Receive 2 free hours of transfer service when you book a limo bus with Epic for your wedding & bachelor/bachelorette party!
Receive free rolled-out Red Carpet Service for the bride and groom.
Free champagne flute glasses.
Free Cabin Cam Photos-Automatically capture your wedding party memories via photo or video onto an SD card
Get discounts from other local wedding service providers such as Bridal shops, DJ service, and Photography.