24 Passenger Epic Party Bus
ALL THE FUN INSIDE, YET A SLEEK, SEXY EXTERIOR MAKES THIS BUS WORTHY OF THE FINEST EVENTS!
Current Special: Book 6 hrs and get the 7th hour free!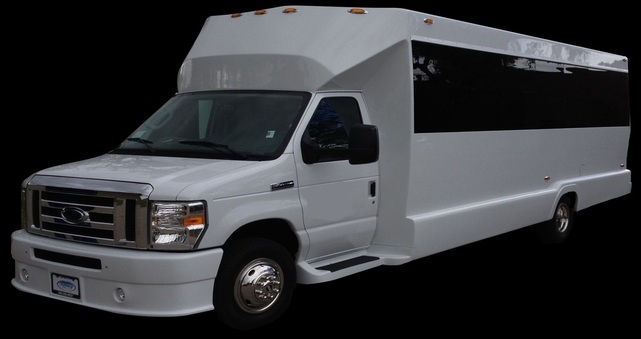 Like all Epic Party Buses, our 24 Passenger Epic Party Bus has a custom one-of-a-kind feature that you won't find in any other bus.  This bus has phone mirroring capabilities.  What is phone mirroring?  Glad you asked.  Imagine duplicating anything on your smart phone to the two huge flat screen TV's.  Our favorite feature of "phone mirroring" is having the ability to go to youtube and playing any of your favorite songs through the rocking sound system!  The real catch is that it plays the music video on the two flat screens!  Anything that displays on your phone, will display on the TV's.  Surf the net, share pictures, business documents, or anything accessible through your smart phone!  Epic is not just a name, its a term we custom built our buses around.
Luxury 24 Passenger Party Bus Service
Make a statement when you arrive in our 24 Passenger Epic Party Bus. We assure you there will be no regrets when you book this party bus.  Its sleek sexy exterior will "wow"  you and your guests upon its arrival.  Upon boarding this bus you will be dazzled by the led light show on the walls, floor and ceiling.  Don't let all the luxury worry you on price.  When filled to its capacity, this bus averages around $30 per person, even on weekends!  We like to think of it as a cheap insurance policy: A safe ride to and from your event without concern of having an accident or getting a DUI.
Common features include:
Rocking Sound System with Bluetooth or aux capabilities
Led Light Show
Flat Screen TV's
DVD Player
Dance Pole (removable upon request)
Epic Features Include:
Champagne Bar with wine & champagne chiller complete with 24 champagne flutes
Phone Mirroring-  Allows you to mirror anything on your phone to play/display on TV's-  Our favorite example is the ability to go to Youtube and play any of your favorite songs while the music video plays on the TV's.
Cabin Cam (optional, but free)  Bring a micro SD card and have your chauffeur load it into our cabin cam.  The camera will will take a picture every minute during your ride capturing you and your guests finest party moments.  No worries, we never review or post your photos.  When your ride is over, you take your disk to see what moments it captured.
USB and 12v Charging ports to keep all your electronics fully charged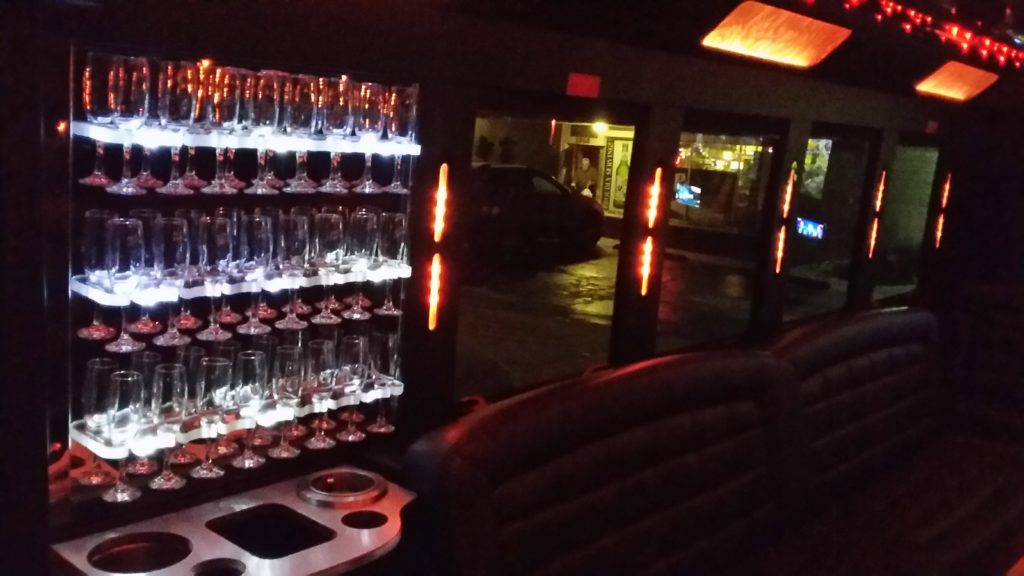 REQUEST A QUOTE
Get A Free, No-Obligation Quote
REQUEST NOW